It's Wimbledon tennis fortnight - Have some fun facts
Wimbledon is one of the world's most celebrated tennis events and following its cancelation last year due to the Coronavirus pandemic, its back this year between 28th June and 11th July.
Here are some fun facts about this great sporting event:
1. The Grass Courts
Wimbledon is one of four tennis Grand Slam events held each year. These tournaments are considered the most important competitions of the tennis season.
Wimbledon is the only Grand Slam event to be played on grass courts. The grass is tended to year-round. And during the event, it's cut to a height of exactly 8 mm.
2. It's Been Going For Quite A Long Time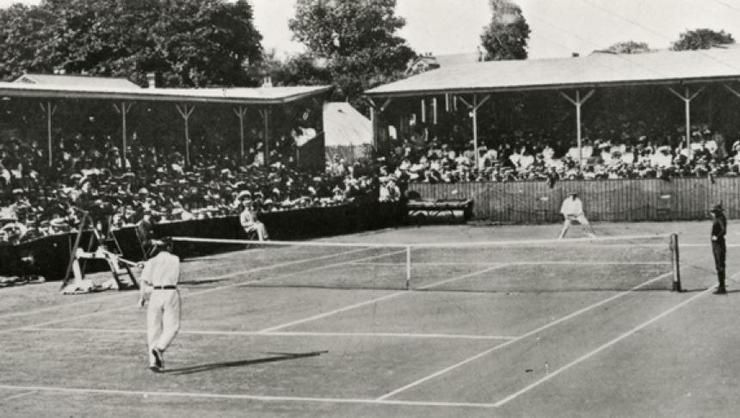 The first Wimbledon championship took place in 1877, making it the oldest tennis tournament in the world.
Men's Singles was the only event played that year.
Ladies' Singles and Men's Doubles events came on the scene in 1884. And, in 1913, the Ladies' Doubles and Mixed Doubles events were added to the tournament.
3. There's A Strict Dress Code
Wimbledon rules state that all players must be dressed almost entirely in white.
The "predominately in white" rule was introduced in 1963 before the "almost entirely in white rule" was brought in in 1995. Accessories were included in the rule from 2014. Competitors must be dressed in suitable tennis attire that is almost entirely white and this applies from the point at which the player enters the court surround.
Umpires can ask a player to change if they don't meet the dress code.
For instance, in 2013, Wimbledon champ Roger Federer was told to switch his shoes for his next match because they had orange soles.
4. New Balls Please
During the tournament, 54,250 tennis balls are used.
Yellow balls used for first time in 1986, having previously been white.
The balls are stored at 68 degrees F.
Subject to availability used balls are sold daily for £2.50 per can of three. Proceeds go to the Wimbledon Foundation. 
5. On The Job
About 250 ball boys and girls - known as BBGs - have the tough job of keeping track of all those fast-moving tennis balls.
Months before the tournament, BBGs go through intense training sessions to prepare for Wimbledon.
6. And You Thought You Only Got A Birdy In Golf!
Wimbledon has its own Hawk called Rufus whose job is to scare away pigeons each morning from the tennis courts.
7. The Winner Takes It All
Aside from cash winnings, champs are also presented with a trophy. The Ladies' winner is awarded a round platter called a salver that was made in 1864. And the Men's champion receives a golden cup that dates back to 1887. Neither winner keeps the trophy. They remain on display at the All England Club's museum. But winners do go home with a small replica of the trophy.
8. Are You Tired Yet?
The longest match ever played at Wimbledon took place at the 2010 tournament.
John Isner of the United States defeated French player Nicolas Mahut in a match that lasted 11 hours and five minutes and was played over the course of three days.
9. Everyday Is Like Sunday
Play has taken place on Middle Sunday on four occasions: in 1991, 1997, 2004, 2016.
10. Strawberries & Cream Anyone?
Wimbledon is the largest single annual sporting catering operation carried out in Europe. Some of the quantities of food and drink served at The Championships are:
18,061 serves of fish and chips
6,147 serves of pasta for competitors
4,242 serves of sushi for competitors
276,291 glasses of Pimm's
64,703 ice cream portions / sticks
191,930 portions of strawberries